Inertial Laser Pavement Profiler
Talis have recently acquired and implemented a state-of-the-art Inertial Laser Pavement Profiler System with technology that provides the functionality to scientifically capture valid road roughness, rutting and texture data. It is the first laser profiler in Australia with the capacity to capture accurate data at low speeds and is unaffected by the constant stopping and acceleration that is expected on urban road networks. This provides Talis with the unique ability to accurately survey road networks of high traffic volume at peak times, such as inner suburbs and CBD, which would otherwise result in incomplete and inaccurate survey data.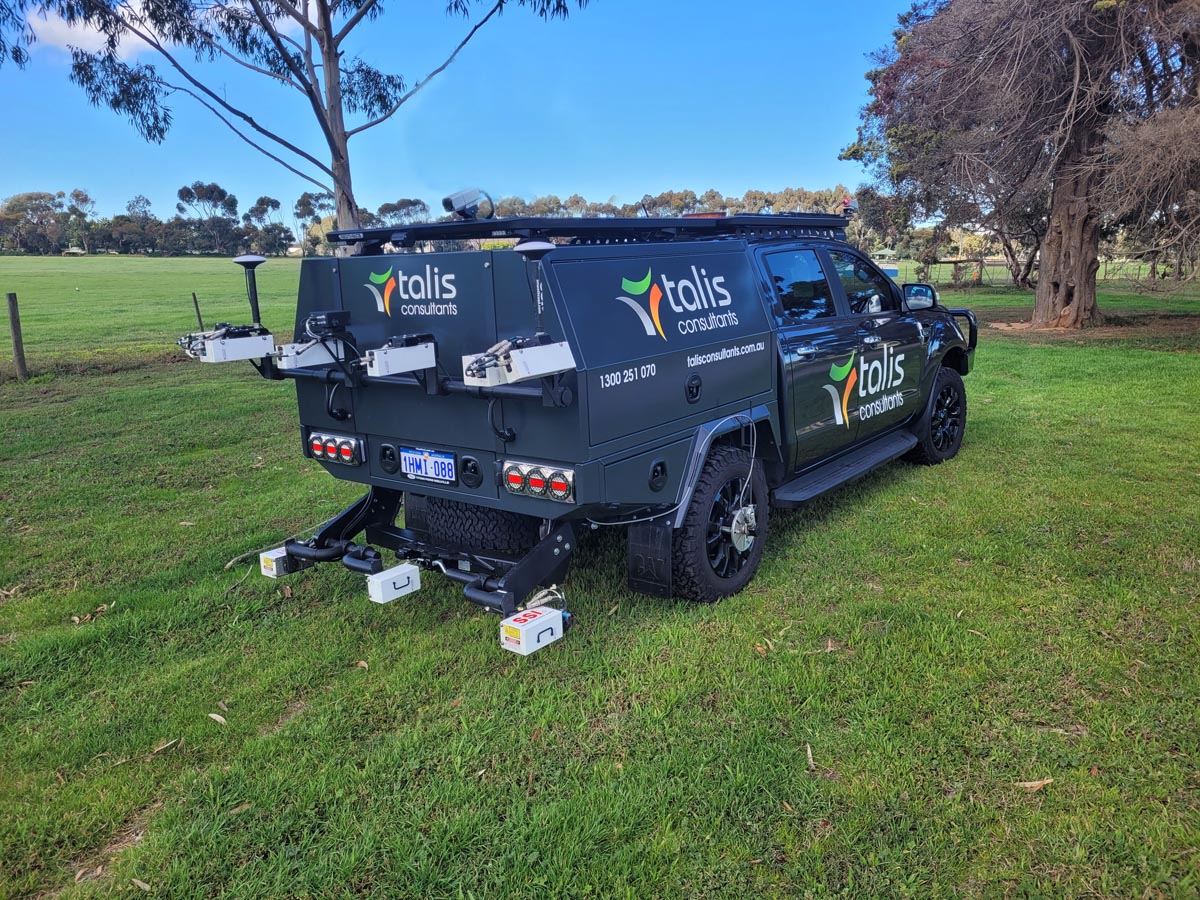 Hawkeye Profiler
Talis utilises a Hawkeye 2000 Plus Inertial Laser Pavement Profiler System to scientifically collect automated road roughness, rutting and texture data across sealed road networks. The survey unit utilises 11 laser sensors, plus 2-line scanners to digitally scan and profile the entire width of the lane. The unit is also equipped with a series of High-res pavement cameras, and high accuracy GPS, that provides a near 360-degree unimpeded view of the road that can be utilised for the assessment of geolocated surface defects and traffic facilities.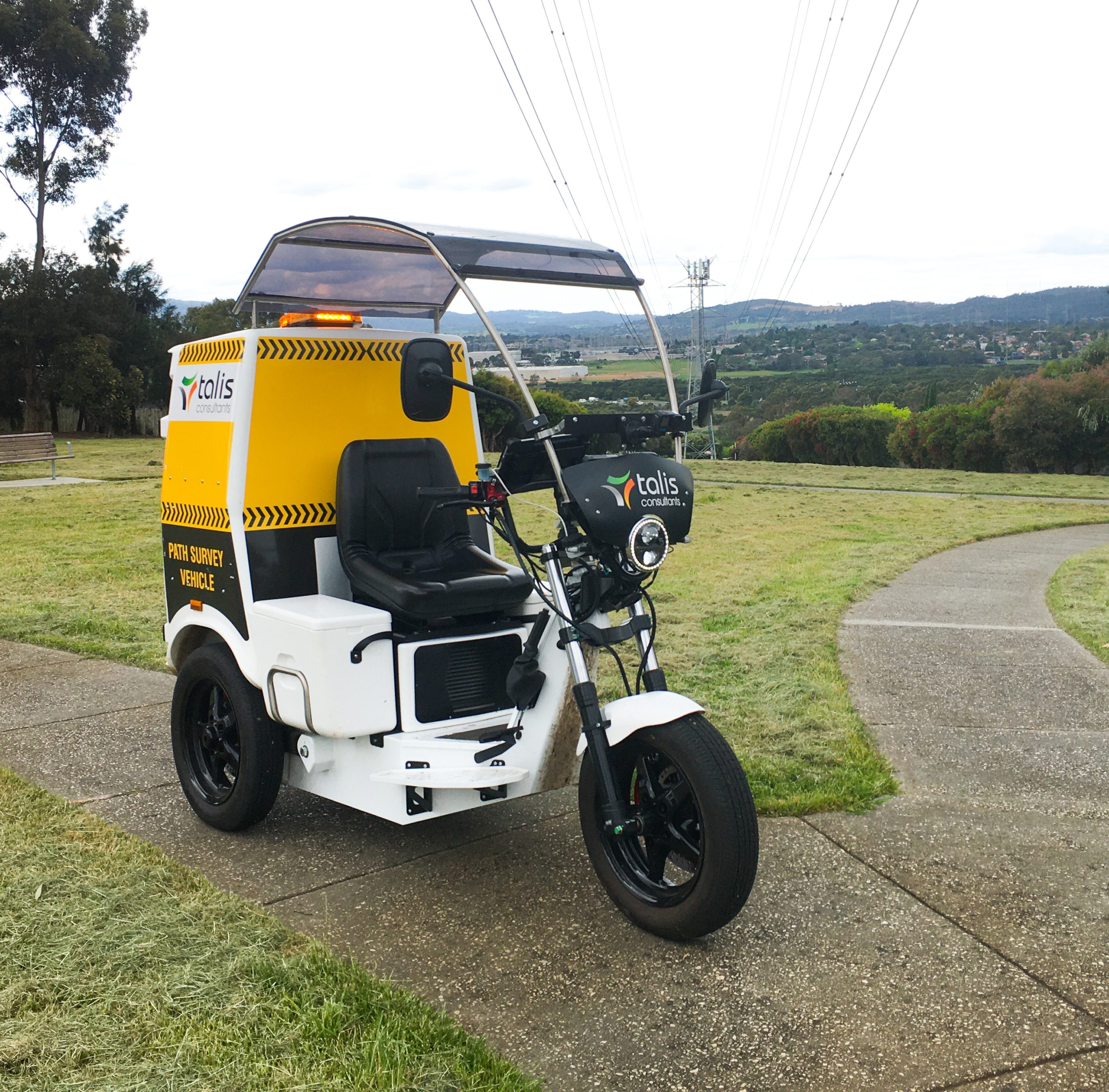 e-Trike
Talis utilises an e-Trike that is specifically designed to be operated safely on footpaths. The vehicle is friendly to the environment both in carbon footprint and noise emissions. The Trike is equipped with:
Specialist GPS for accurate data capture
Digital image capture
High-Definition (5K) digital video recording
Onboard computing for the real time capture of inventory, condition and defect Information
Mobile Mapping – Geolocated Ultra High-Definition Digital Imagery Systems
Talis conducts visual condition assessments of road and infrastructure assets by way of video imagery captured in the field using vehicle mounted camera solutions. Talis employs an ultra-high definition geolocated digital video system which comprises state-of-the-art machine vision cameras, high resolution 360-degree cameras, and high accuracy GPS systems. Talis utilises these systems in conjunction with sophisticated mobile mapping software to facilitate the desktop assessment of geolocated surface defects and traffic facilities across sealed and unsealed networks.
Tailored Field Data Capture Software Solutions
In addition to current methods of automated and desktop-based road and traffic facility condition assessments, Talis also utilises tailored field data capture solutions. Talis employs computer, tablet and phone-based GIS solutions, that allow for tailored infield assessment of roadside facilities such as footpaths, culverts, drainage and other roadside assets. This allows Talis to customise the method of data capture to suit the requirements and specifications of individual clientele in each state/territory. The software used is cloud based, allowing for multiple operators across the network to work on the same data set, resulting in greater quality assurance and quality control.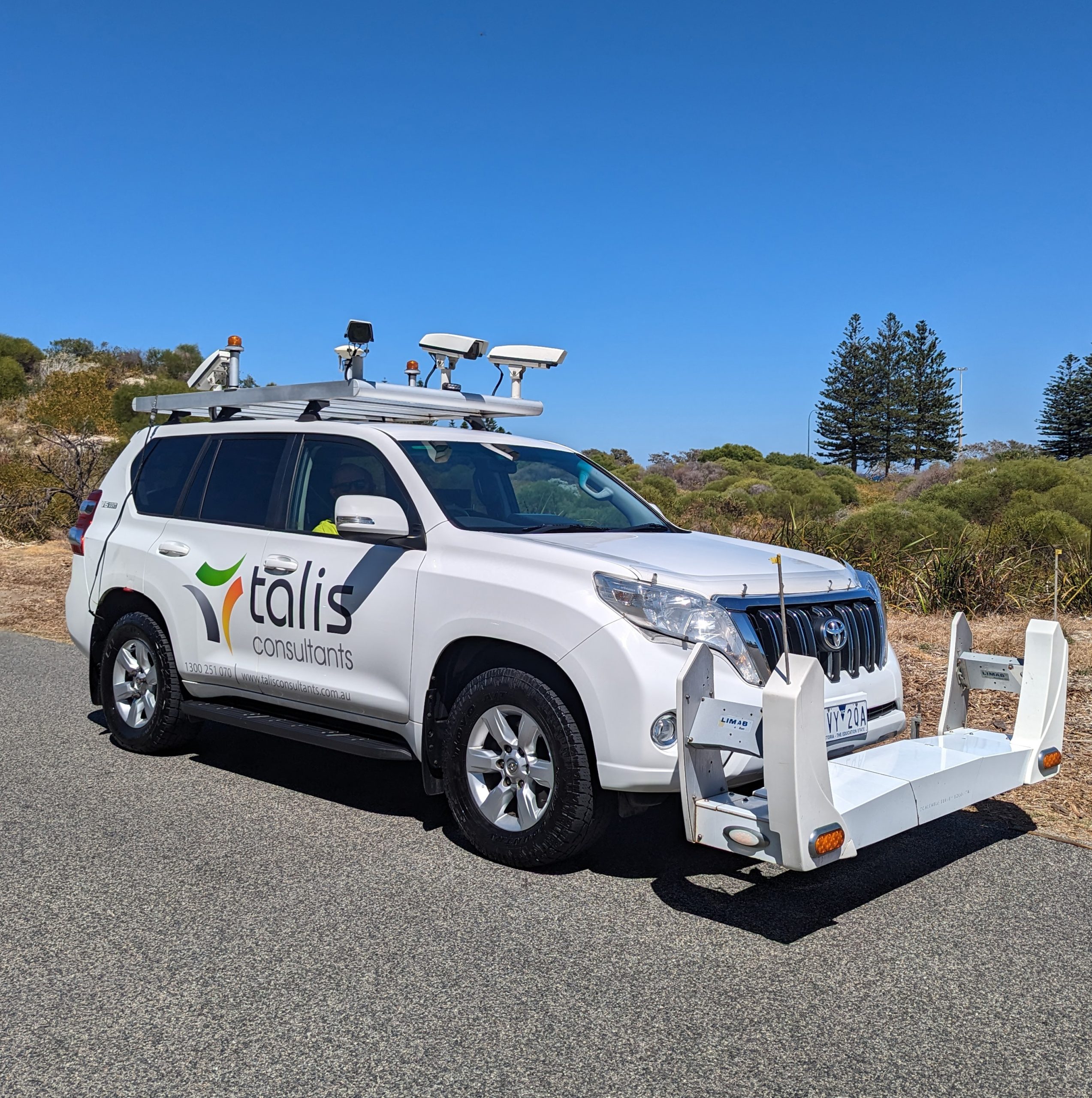 Web Based Geolocated Digital Imagery Viewing Platform
Talis delivers complete solutions for web-based geolocated digital imagery of road networks. This includes:
Provision of digital imagery (video) for road networks through web based platforms.
Web platform allows for digital imagery playback at specified intervals and asset geolocation.
Digital imagery playback available with an overlay of asset information including road chainage, asset IDs, asset types, direction etc.
Provision of digital imagery in other specified formats such as MP4 files viewable in Windows Media Player and other standard playback systems